Gripzilla Gymnastic Rings w/ Straps
DISCOUNTED BUNDLE:
Birch RINGS
The best and the most versatile piece of equipment one can get!
Have you ever seen a gymnast perform on the rings and wondered how they develop their strength, balance, and muscled? Wooden gym rings are not just for gymnasts anymore; any athlete looking to improve their fitness can use them for functional training.

You can perform any routine with just this one equipment kit.

Push Exercises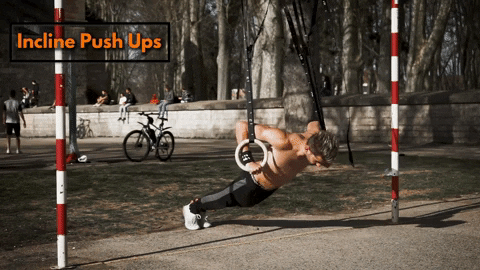 Gymnastics / Stabilization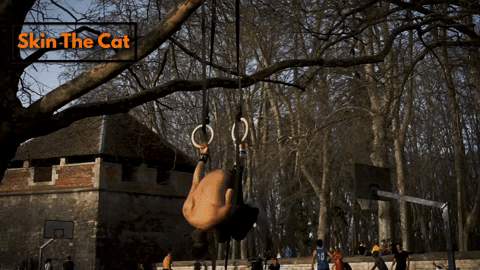 Pull Exercises

Gym rings have long been popular with gymnasts, but CrossFit has brought them to any athlete.
These wooden gymnastics GRIPZILLA rings can be used at the gym or at home for a variety of exercises that build upper-body and core strength. A 17'(4.5 meters) strap lets you adjust and install the rings easily for exercises such as push-ups, dips,  muscle-ups, levers, and many more upper body, core, and balance exercises.
The wood rings help to absorb moisture to prevent slipping and provide greater traction without the need for chalk.

Safety note: Ensure that your straps and anchor point are fully secure before working out.
Perfect for upper body strengthening and core conditioning

Ever shook a gymnast hand? That grip is brutal. 

Ideal for push-ups, iron cross, dips, muscle ups, pull-ups, and many more

Wood rings provide better feel, traction and weight then plastic; No chalk required

Extra-long 17-feet straps(4.5m); Easy to install and adjust

Standard 1.25" diameter
Material: birch + high strength polyester
Wood ring : outer diameter --235mm inner diameter --180mm ring thickness --28mm
Sling specifications: length-4.5 meters width-2.5cm
Product configuration: ring + strap + PE bag + carton
Watch this basic introduction video to get started with the equipment.