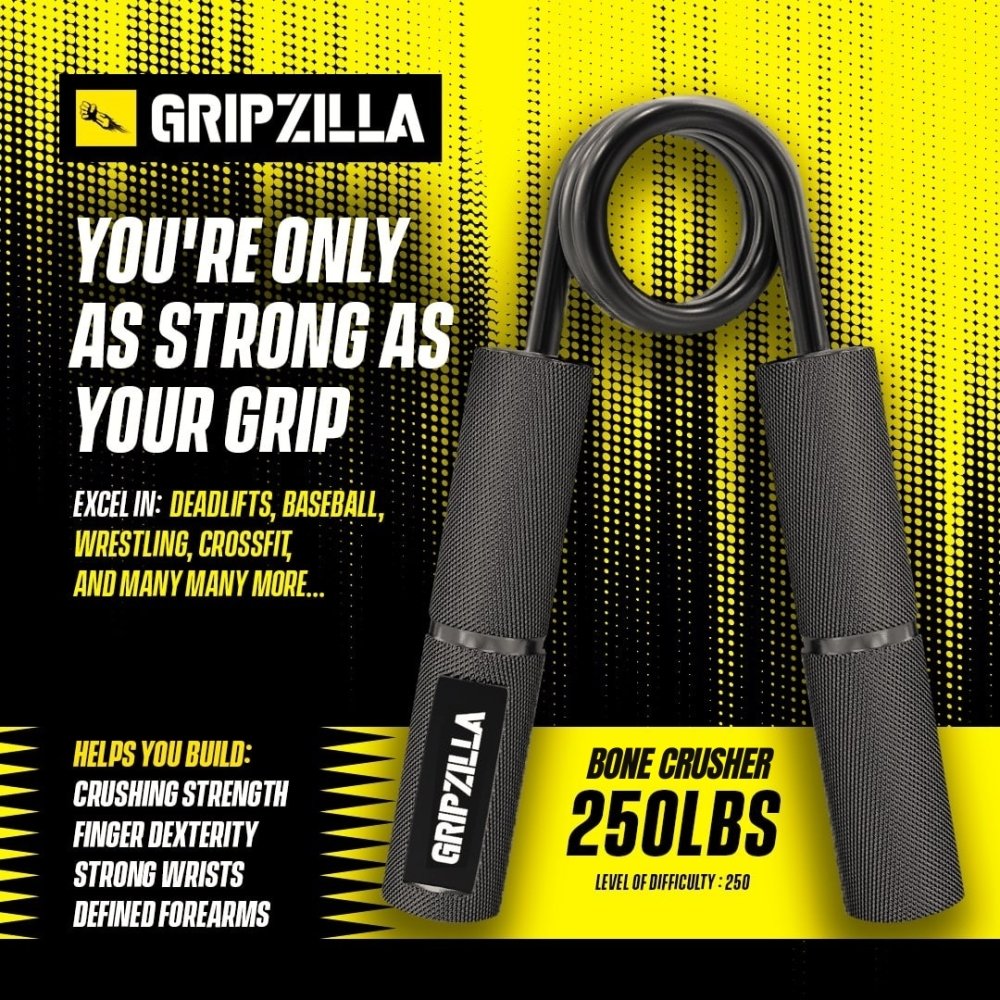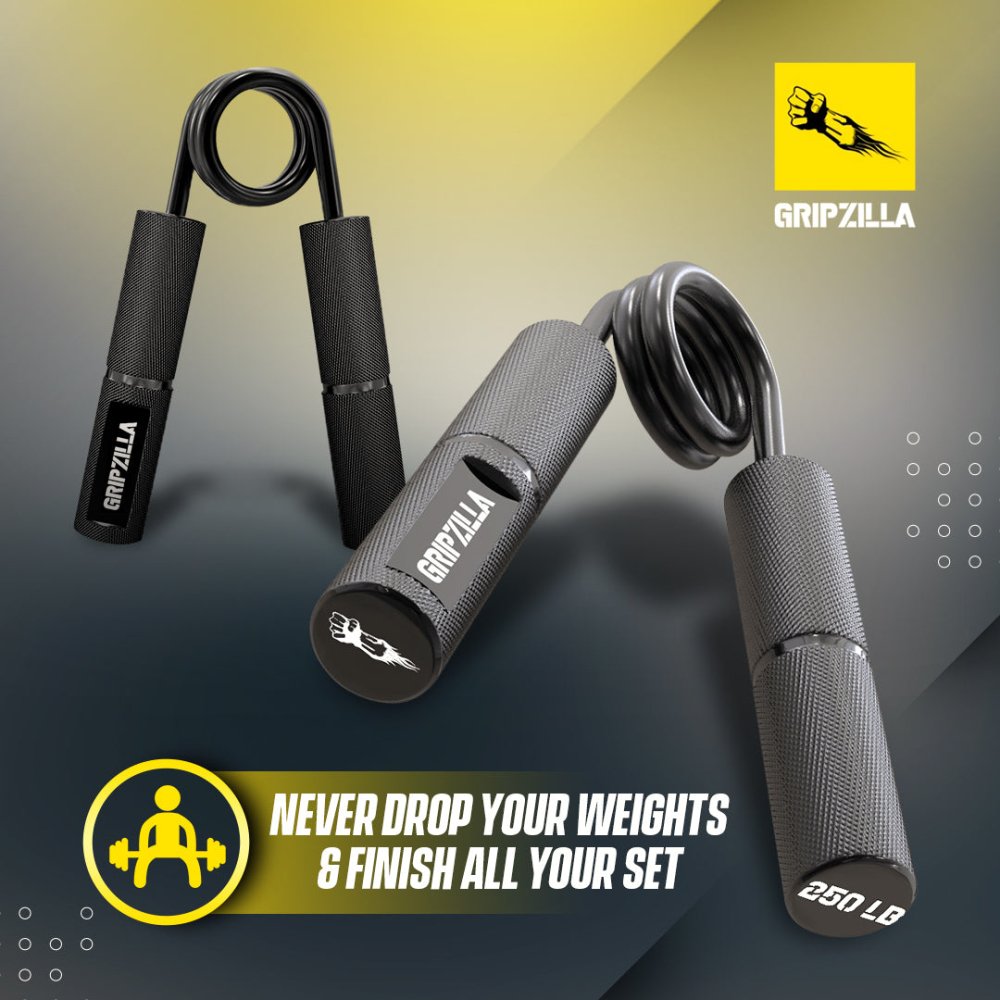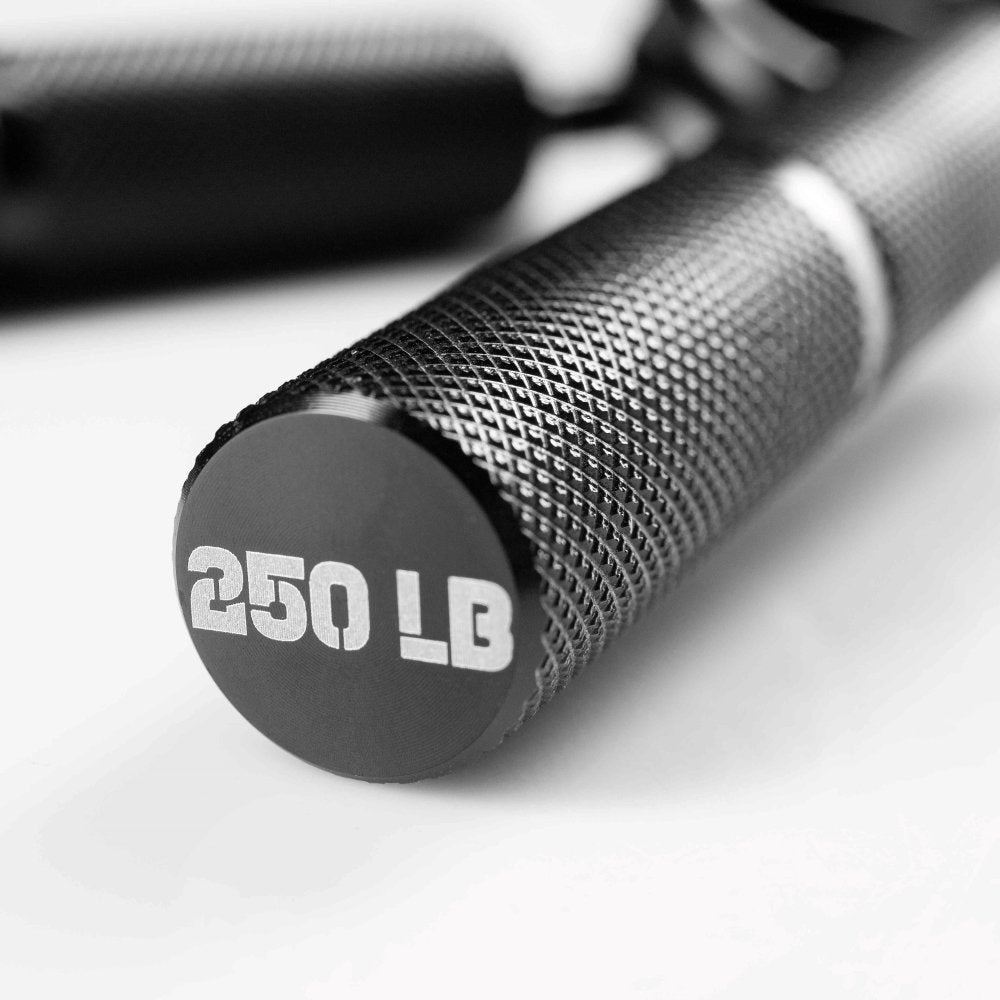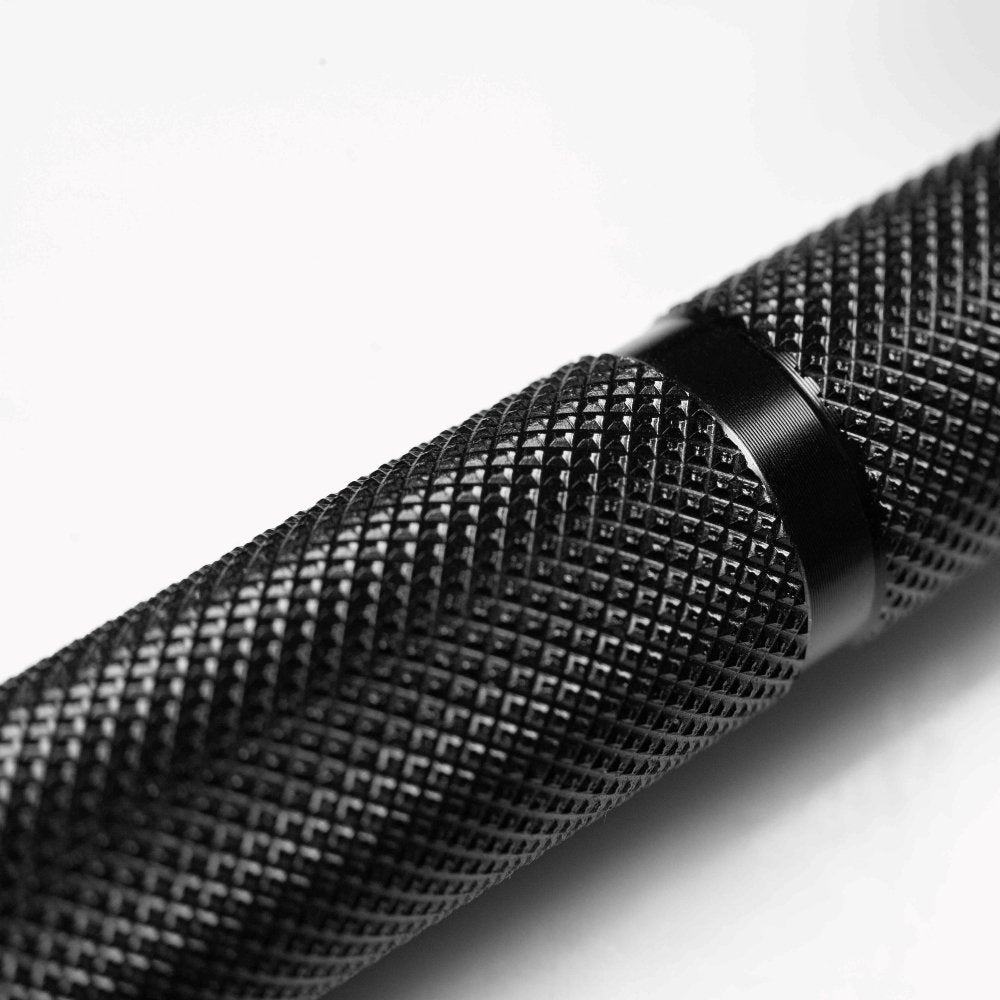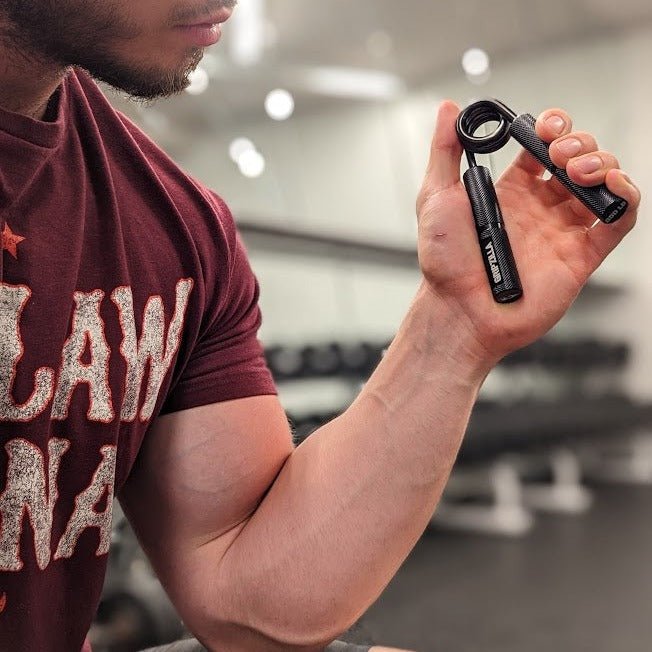 Gripzilla 'BONE CRUSHER" Individual Gripper - 250LB [USA Only]
Finally, the best selling grippers are available in individual packaging. 


Do you believe you are superhuman and capable of anything you set your mind to?
Here's your chance to put your strength to the test with the Gripzilla BONE CRUSHER Individual Gripper 250LB.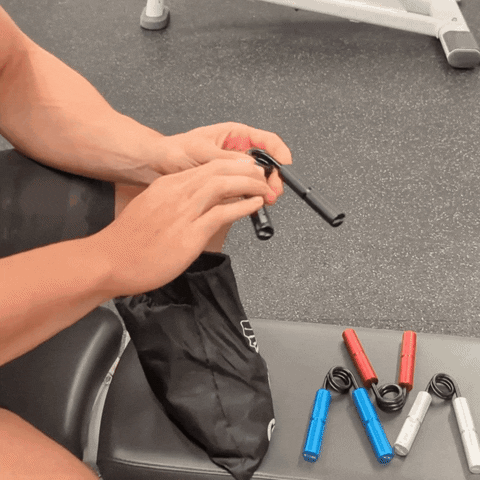 The only athletes who can press it to add to their already-developed muscles are elite arm wrestlers.
Although using it is very simple, you need extraordinary strength to take advantage of it.
What you'll get:
Expanded Wrist & Forearm Strength: By repeatedly pressing this grip strengthener, you can significantly increase the size of your forearm muscles. The forearms and wrists will begin to take shape even better than you anticipated.
Energy Boosting: People who exercise have a lower risk of developing diseases, and we all know that sometimes people don't exercise due to a lack of time. This 200LB gripper is one of the best ways to maintain energy for those people.
Lift Heavier Weights: If you've gotten to the point where it's almost impossible for you to lift heavier weights, it's time to get this gripper, which will increase your ability to do so.
Improved Sports Performance: Sportsmen can use this gripper to improve their muscle strength and, in turn, their performance in a variety of different sports, including rock climbing, basketball, baseball, tennis, etc.