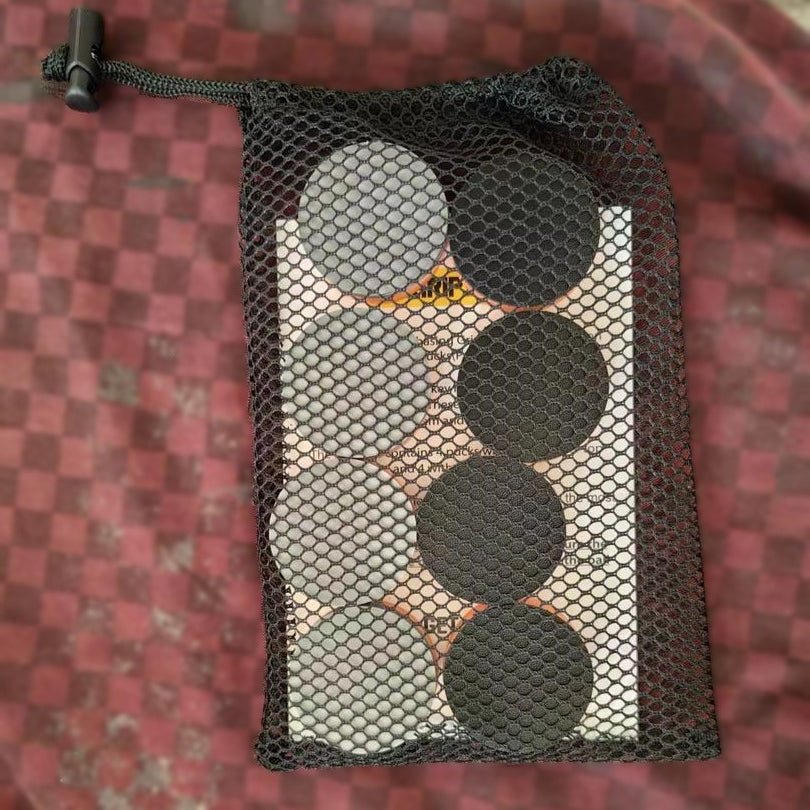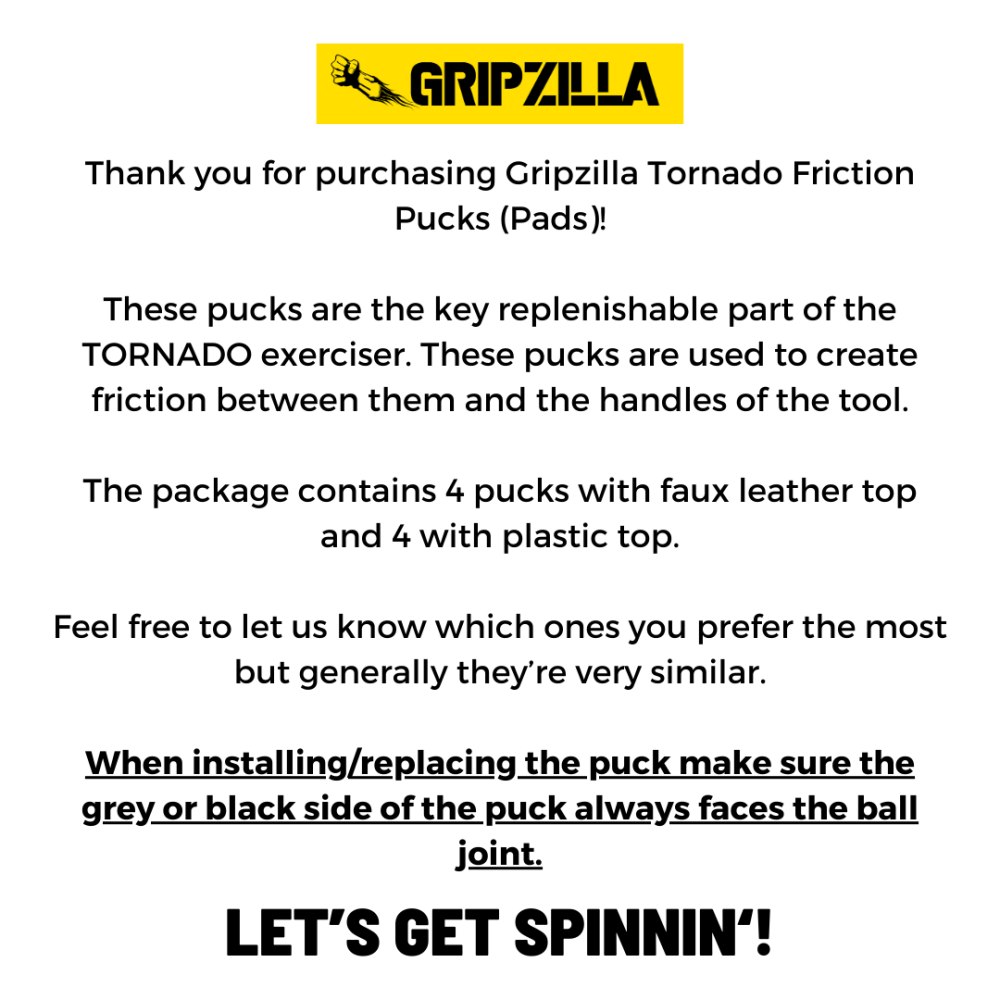 Tornado Friction Pads
Size:
8 PACK (2 Types of Pucks)
If you ran out of friction pads for your Tornado - you're in the right place

These pads are the key to maintaining the optimal friction level and resistance as you work towards achieving your grip training and recovery goals.
Currently we offer:
6 Pack - 6 friction pads pieces that are the same as the ones you received in the original Tornado package
8 Pack - Our new friction pads for the Tornado (we're working on making them as grippy as possible) - give them a try !
Don't let worn-out pads hold you back from reaching your full potential. Upgrade your Gripzilla Tornado now!